I Always Wanted to Be a Disney Princess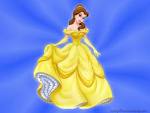 From OK Cupid:
Hello my cherub girl,
Your smile smells like a million of blossoms flourishing in the same moment in spring, and your hair is a fountain of spring water. I love the sparkle of joy and the bliss in your eyes.
I would like you to become my beautiful princess. Together we can live in an ice castle happy forever.
Yours, Hamid
Something tells me I wasn't the only lady getting an offer from this prince. #OKCupidFail