On this week's episode of OKCupid Messages You Couldn't Make Up....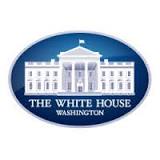 Do you have a favorite place for veggie food around the city? I do like blossom as far as purely vegan stuff, but prefer non-western places like Awash or Hangawi whatnot, which tend to have great veggie options that aren't as processed. I live at E124 and 2nd, so I have no issues going above 59th. I'm, sadly, rarely above 53rd, where my job is.
I belonged to a fiction writer's group for many years - and still write several times a week. It's a good outlet.
Enjoy Philly.
Cheers, Tim
Ps. Even if you're not interested, you should totally sign my petition to make all federal prisons vegetarian on the White House website. I started it today at work because things are it a bit slow . . .
https://petitions.whitehouse.gov/petition/make-all-federal-prisons-vegetarian-save-budget-costs-and-improve-prisoner-health/lBDQR3nt
Dear Tim:
Thanks for the info! I'll TOTALLY sign your petition--because I know the whole Gitmo thing has gotten complicated, and women across the country don't REALLY need the right to choose. Let's start with something simple. Like vegetarian cuisine in prisons. I can feel the HBO special starring Anthony Bordain. I think you've really got something here.
p.s. I'm standing outside your apartment right now. Do you have a bathroom I could use?