Master of the Universe (or, Australia)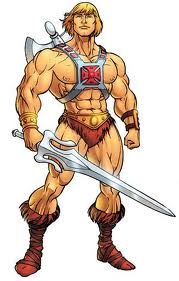 I had a one night stand with a cowboy at a rodeo. The kind of outback Australian rodeo where fellas could only enter the bushdance on Saturday night without a tie, even if it's just a swag strap* draped around their neck. Kids dressed in well worn RM Williams shirts and Wrangler Jeans lean on the rails like hardened professionals, probably bemused at my friends, city folk dressed up in checked shirts and straw 'cowboy' hats, dressing up as their real life. They can't mind too much, after all, we're paying our entry fees, buying their hot chips and paying to enter the lizard race.*  My mate Henry even pays $80, signs a bit of paper and enters the ring on a real buckin' bull, for all of two seconds before he's thrown and hobbles off to join the rest of the city slickers. The less adventurous of us enter the Donkey Race. You have to scoff a can of baked beans, knock back a shot of tequila, mount and ride a donkey the length of the ring whilst keeping a Mexican hat on your head.
Henry knows there's a lack of good single men in Alice Springs, so he brought one with him the city. He introduces me to a totally babin' dude with almost 50's coiffed black hair, a bit of the old 5 o'clock shadow going on and rocking the same fitted checked shirt with tight black jeans and boots that all the city peeps are wearing. We exchange a few pleasantries but I don't see him again until the bush dance that night.
At the last rodeo I went to Henry's band played country and rock and blues and we danced all night. At this rodeo, it's a DJ. Way less sweet but I still spend some time up the back learning line dances from some old girls and discovered there was a bush band playing out the back. This was where all the Aboriginal families were dancing, all day they'd had the best seats in the house on the hill behind the ring, cheering on their relatives in the ring.
In between this dancing and discovering bush bands, I had various interactions with my faux cowboy, who I want to call The Stallion, but that's way too pornographic. From memory, he first just looked me up and down and grinned. I returned the look and the grin, then kept on dancing. I was wearing my cowboy boots (second hand, with authenticity-adding paint splatters) and a tight fitting bright blue stretch cotton dress, it's a little bit Mad Men and a little bit flattering. I felt so damn fine in this hot blue dress that I even put on red lipstick. Dayyumm!
Interaction Number Two saw me sidle up quite close next to The Stallion. He put his hand on the small of my back and ushered me into the conversation he was having with his friends. Very pleasant. I kept alternating between the D-Floor and him, each time he'd initiate some kind of physical touch with confidence and respect- a hand on the back of my waist here, a touch on the shoulder there, nothing major, but just so easy, it was like we were automatically a couple at ease with each other. He was oozing coolness, calmness and confidence and it was bringing out some kind of outrageously confident flirt in me. I even whispered in his ear, "If you do one thing for me, if you come and dance with me, even for one song, I'll take off all of my clothes for you." Amazing. Also amazingly, it didn't work, and similarly amazingly, I didn't even care! I went and danced away, with this weird confidence that we'd end up together when the DJ played his last song, but I didn't bother waiting for that to happen.
After I'd had a good dance I went up and asked The Stallion, 'You ready to go?' just like that. We held hands and walked out of the dance hall.
There was a fork in the road. 'Your swag or mine?' I asked.
Yes, dear readers. I'm convinced it's the blue dress more than the minimal amount of alcohol I'd consumed.
Now, Grandma, if you've got yourself a computer, figured out how to turn it on and use the internet, and you've stumbled upon this and figured out that the author is me, your granddaughter, probably skip this bit. There's sexual references and occasional course language.
I feel weird talking about sex publically, but I'll just say that it was lovely, sensual and all the more exciting due to the slight possibility that another camper might see us down in the grass. Afterwards we snuggled incredibly closely on the thin single swag mattress, canvas pulled up to our necks. "At one point there," said The Stallion, "I was lying on my back and you were on top and all I could see was your naked body and a billion stars behind you, and I thought 'I AM FUCKING THE UNIVERSE."
Now, ladies and gentlemen, is that not the greatest piece of pillow talk in the history of pillow talk? After making out a bit, he helped me find my clothes and dress, then walked me to my swag, kissed me good night and walked back into the night. The next morning he was gone. I never saw him again.
*A swag is a camping mattress you roll up in a bit of canvas with a strap made out of seatbeltish material. BYOG means bring your own grog. A lizard race is literally a race for lizards that drunk people bet on, along with sheep painting, fence building and swag rolling races. Yep, we make our own fun in the outback.
Bio: Desertdates has cuddled a carpenter in his Magic Bus, been swept off her feet by a breakdancing Mormon and a Lao puppeteer, had her Grandmother question her sexuality, been on the world's shortest ever date and double dated somebody's mother. She lives in a small town in Western Australia, and has lived in small towns all of her life. For the last few years her work has meant that those small towns have been in pretty remote desert places, like Alice Springs. Sounds exotic, eh? Kinda. But the manscape has been thus far fairly sparse and the blokes she's dated have been fairly interesting to say the least. She is a Horseriding Fisherwoman, constantly Getting Back On The Horse and fishing for those Plenty More Fish In The Sea. She's going to canter along on that damned horse whilst casting her fishing rod out into a nearby river, or sit on a horse on a fishing trawler. Either way, she's not giving up and hopefully her unfortunate stories will at least amuse people along the way.